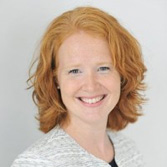 Introducing Andrea Jacobs. Andrea and Barry have partnered for years on business and social impact projects. Andrea is an intuitive strategist, able to deliver specific results through customized narrative engagement. Andrea creates consensus and generates a transformational experience, propelling organizations to meet their mission. Her facilitation brings teams together, often through public – private partnerships and across political boundaries, creating breakthrough thinking and achieving unparalleled results.
Andrea founded and leads Pythia International, where art meets business to create a better organization, a better future, and a better world. Pythia delivers game-changing breakthroughs using artistic creativity, cutting-edge technology, and gripping storytelling. Pythia works with business clients (e.g., Salesforce, Booz Allen Hamilton, Splunk), artists (e.g., Marvel Entertainment, fine artists, musicians) and NGOs to drive education (such as global literacy) and creative mental health programs (i.e., Draw to Dream, Hero's project) throughout Africa, Mexico and the Middle East.
Pythia's Digital Creation Platform is a co-creative space designed to facilitate interaction between artists and audiences. Pythia's proprietary technology elicits and captures emotional responses, intelligently analyzing human experiences and need, delivering a detailed view into human values, desires, and emotional responses.
When it comes to interpreting narrative and finding innovative connections between core-emotion data, human intellect is still a critical component. Experienced narrative specialists and data scientists combine innovative AI with human intellect to offer intuitive, powerful, and valuable insights.
Pythia's approach merges the best of human-curated and AI / analytics-driven emotional intelligence to foster connection, creation, and greater shared meaning.