Dr. Nicholas Kardaras, Ph.D.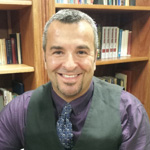 Dr. Nick Kardaras is an Ivy-League educated psychologist, an internationally renowned speaker, and one of the country's foremost experts on mental health and addiction.  A former Clinical Professor at Stony Brook Medicine in NY where he specialized in teaching the neurophysiology and the treatment of addiction and mental health, he has also taught neuropsychology at the doctoral-level and is currently the CEO and Chief Clinical Officer of Maui Recovery in Hawaii and Omega Recovery in Austin, Texas. He has worked closely in developing clinical protocols with Dr. Howard Shaffer, Associate Professor at Harvard Medical School and the Director of their Division of Addiction.
Dr. Kardaras is also the author of the best-selling "Glow Kids" (St. Martin's Press, 2016), the seminal book on the clinical, neurological and sociological aspects of Technology Addiction (Smart Phones, Video Games, Social Media, etc.). "Glow Kids" has now been translated into 10 languages. Dr. Kardaras is also the author of "How Plato and Pythagoras Can Save Your Life" (Conari, 2011) and often uses philosophy to help work with and treat young people who are struggling in their lives. 
He has written for TIME Magazine, Scientific American, Psychology Today, Salon, The NY Daily News, and FOX News, and has appeared on ABC's 20/20, Good Morning America, the CBS Evening News, FOX & Friends, NPR, Good Day New York and in Esquire, New York Magazine and Vanity Fair. He was also featured on the 2019 A&E TV series "Digital Addiction" and his 2016 NY Post Op Ed "Digital Heroin" went viral with over 6 million views and shares.