Entrepreneur | Business Development Expert for Growing Companies | Public Speaker | Executive Coach for CEOs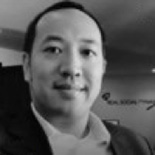 Nick Kho is a 20+ year business executive of the personal development education industry with a growing international network and a passion for social entrepreneurship, show business, yoga, technology, spirituality, global peace-work, sexuality and Love with a life mission to collaborate towards system change.
After completing a multi-year personal growth seminar event series as a public speaker during a 100+ country world travel tour, he transformed a 5-story Hollywood Hills mansion into the RSD corporate office for a global self-development content publishing company responsible for generating over $100 million in life cycle revenue from over 100 million social media followers & website visitors, and over 100 million views on company-associated youtube channels.
Today, RSD operates in over 70 countries and 270 cities, hosting over 1,000 live events annually via an educational platform for dating/relationship advice, business/networking advice, fitness/health advice, and spirituality training programs for over 1 million clients focused on self-actualization and deep identity-level change.
Nick is an executive coach and advisor to multinational companies and private advisory boards of CEOs, whose companies exceed $5-10 million in annual revenue.
He was appointed to the Las Vegas Metropolitan Police Department (LVMPD) Citizen Review Board, LVMPD Use of Force Board, and the State Bar of Nevada Disciplinary Committee.
Nick Kho graduated with academic degrees of a Bachelor's of Science (BS) in Economics from University of Wisconsin-Madison, a Master's of Business Administration (MBA) from University of Southern California, and a Master's of Liberal Arts (ALM) in Legal Studies from Harvard University. Presently, Nick is a Doctor of Law / Juris Doctorate (JD) candidate at the Mitchell Hamline School of Law.