UN75 Global Governance Forum

In connection with the world body's 75th anniversary, the UN75 Global Governance Forum seeks to promote a more inclusive and effective United Nations through dialogue and recommendations that better harness the ideas, capabilities, and networks of both state and non-state actors for achieving the UN's commitment to peace, sustainable development, human rights, and a stable climate.
Salim shares insights on how companies can leverage technology and strategy to grow 10 times faster than their peers. He turns cutting edge ideas into thriving startups and applies leading-edge thinking to invigorate industries.
Overview of our roundtable participation
Lead: Tesseract Group and Epiphany Film Foundation
The initiative is designed to bring mental wellness programming and education to people worldwide with a primary focus on the world's refugee population.
UNHCR estimates that 79.5 million people are forcibly displaced worldwide. The challenging conditions faced by those uprooted have led to intensified and long-lasting mental health and wellness disorders. This partnership's objective is to undertake a project and associated promotional campaign that brings to the world's refugee population proven mental wellness methodologies, psychological healing, education, and support for their personal and interpersonal resilience. Next steps include standing-up a project that deploys the values of empowered narrative therapy as its foundational basis.
Participating Organizations: Singularity University, OpenExO, a global transformation ecosystem, BrainBreaks HOPSport, Centre for Addiction and Mental Health (CAMH), Future Life, Inc., Harvard Graduate School of Education, Harvard T.H. Chan School of Public Health, Humanity Crew, ICMHD, Omega Healthcare, Pythia International, Scalabrini International Migration Network (SIMN), Tesseract Group, The Office of Nick Kho, Tulane University School of Medicine, Udarta Consulting, LLC, United Nations Population Fund
UN75 Global Governance Forum –
Mental Wellness for the World's Growing Refugees, Migrants, and Disenfranchised Peoples
Project Leadership Team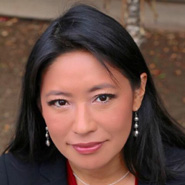 Jasmine Shih
UN75 Global Governance Forum Notetaker